Sorry....that's all I've got to say.
To those of you who come and visit my blog on a regular basis and are greeted with the same boring post for over a week.....I'm sorry.
School starts for us on August 14th. I've been busy buying school clothes and school supplies. I've been busy signing the kids up for dance class (yes kidS--The Prince has decided to give the boys hip-hop class a try), and making sure they have the right dance clothes. I've been busy trying to keep 2 kids, who are ready for school to start, occupied and happy.
Today, roofers showed up to replace our shingles. It was necessary, since a major hail storm blew through over 3 months ago. The thing is, that a vast majority of the homes in our area had similar damage and the wait list was LONG. The good news is that they got the ENTIRE thing stripped and re-shingled in ONE day! They just come back tomorrow to do the finishing things--whatever those are.
Unfortunately, they pried (yes, pried--not "undid the bolts and removed) our satellite off of our roof, and our TV is all messed up. The upstairs tv will get either satellite or local channels--but, not both--and the downstairs tv gets NOTHING. They're having a special, though, and all service calls are free......we just have to wait until next Thursday for them to come.....UGH!
Next week we're taking a mini-vacation to Branson, MO. We are all looking forward to it, but in order to have some spending money, I've been busy listing some of the kids winter clothes from last year on ebay. For everything else, I've been busy setting up in a garage sale for this Saturday.
I've also been busy with orders, and for this, I am thankful--busy, but thankful. Currently, I have this Back to School set listed, along with some resells. You can see them all
HERE
, or click on the picture to go to that listing.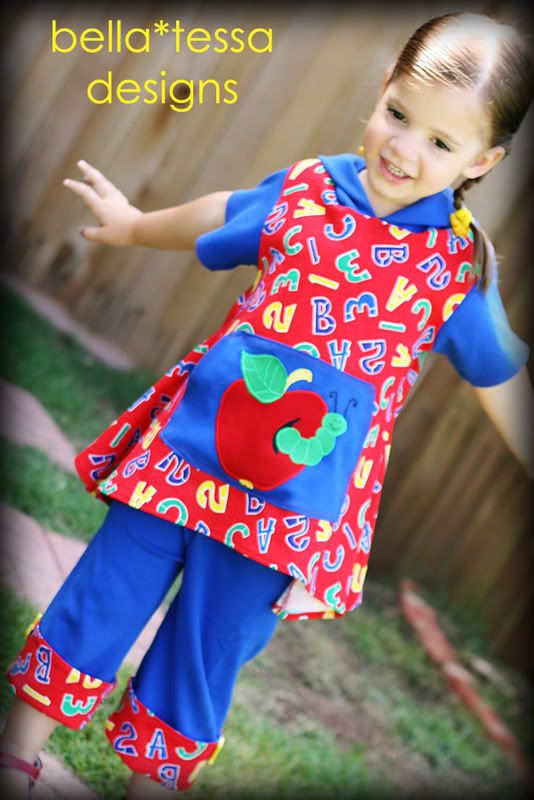 I don't have any "new" pictures of the kids, but these were taken at the Princess' birthday party. She's looking at the card from us that the Prince picked out--it's a Disney Princess card that sings. He's....well, he smiling for the camera with
Robert
on his head--what can I say.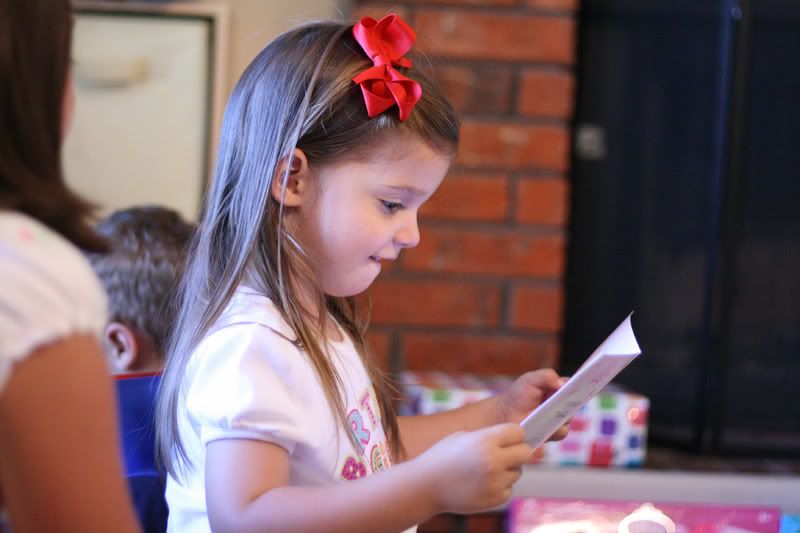 Oh! And Monday, The King and I celebrated our 13 year anniversary. He took me out to super nice restaurant and we had a lovely, quiet dinner. We even tried pate and decided it was disgusting! We have been together more years of our lives than we were apart, and I am so thankful that our love is still strong!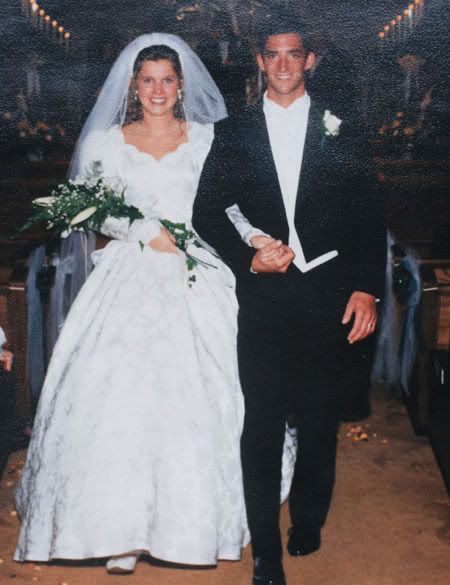 It's a picture of a picture--I need a scanner!
We are well, healthy and happy.....just busy.