Today was The Princess' birthday. It's so hard to believe that my "baby" is now 4! We did many things to celebrate starting back on Sunday. It's more than worth it when she spends her entire birthday party telling all her relatives, "This is my bestest birthday ever!!!"

When I went to download the pictures I had taken of all the festivities, I realized I had taken 176 photos!! Here is a (much smaller) sampling:

She wanted to do something special with her 2 cousins. So, Sunday we dressed up like princesses and went to Build-A-Bear at the mall.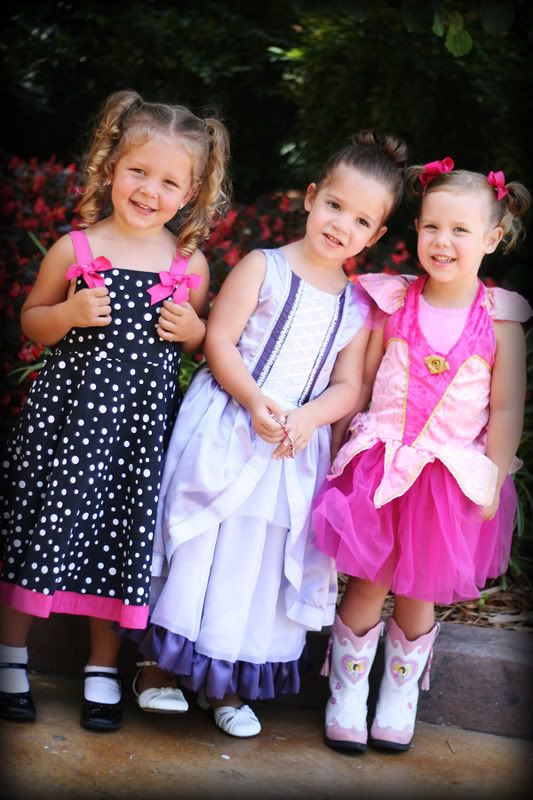 They ended up picking the same sparkly purple bear (what ARE the chances?), and had to wait in line to get them filled.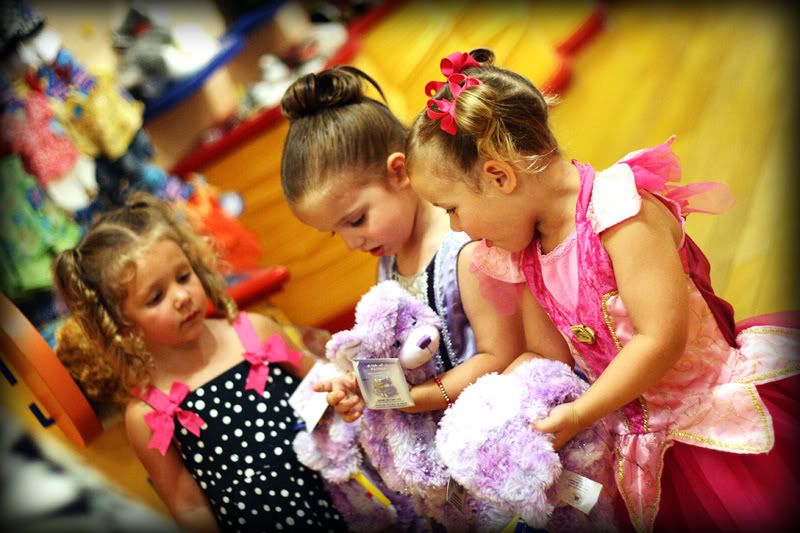 They gave their bears hearts and kissed them before putting them in.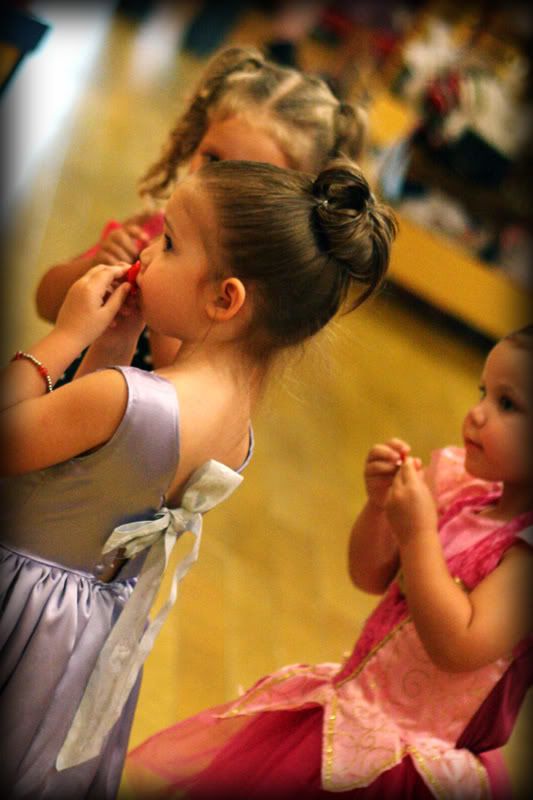 They talked and giggled and I realized how quickly my baby is growing into a girl.
They all picked out pajamas and slippers then got them dressed and ready to sleep in bed with them.
Showing off the finished products.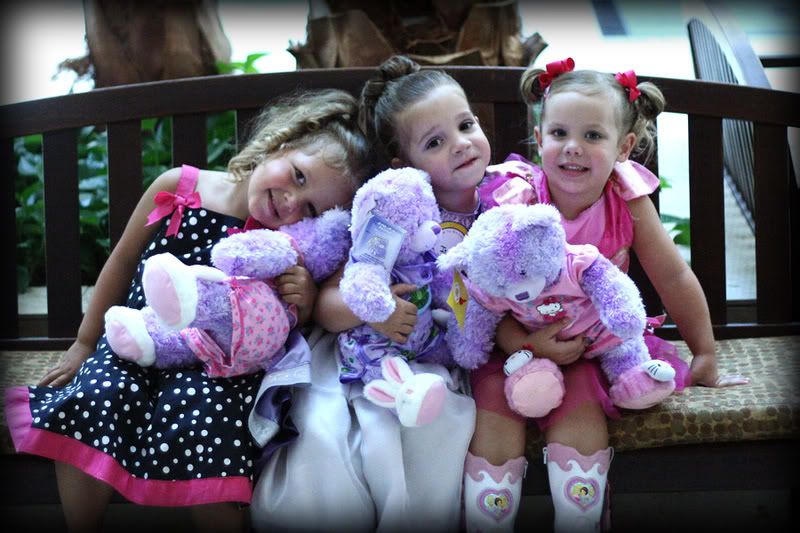 This morning, following tradition, we went to IHOP for the birthday breakfast. She's wearing their coffee filter "birthday hat" while they sing their birthday song. The best part about the birthday breakfast is eating an ice cream sundae!!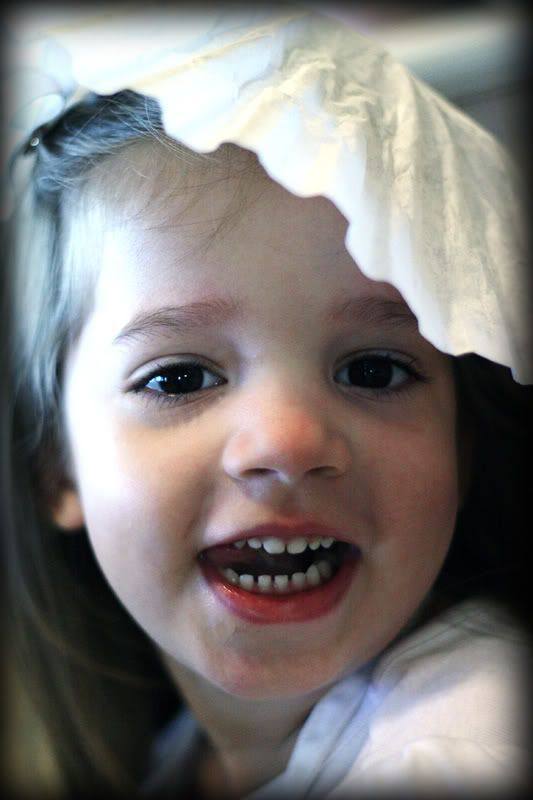 She got to pick out what she wanted to do today, and she wanted to spend more time with
Tessa
.
We took some pictures of her birthday outfit. I bought the shirt at Gymboree and made the skirt to match. Of course, I'll be listing it.....when I have a little time. "How old are you now?"
The family came over for a little party tonight. She opened her presents and really loved the Disney Princess singing card.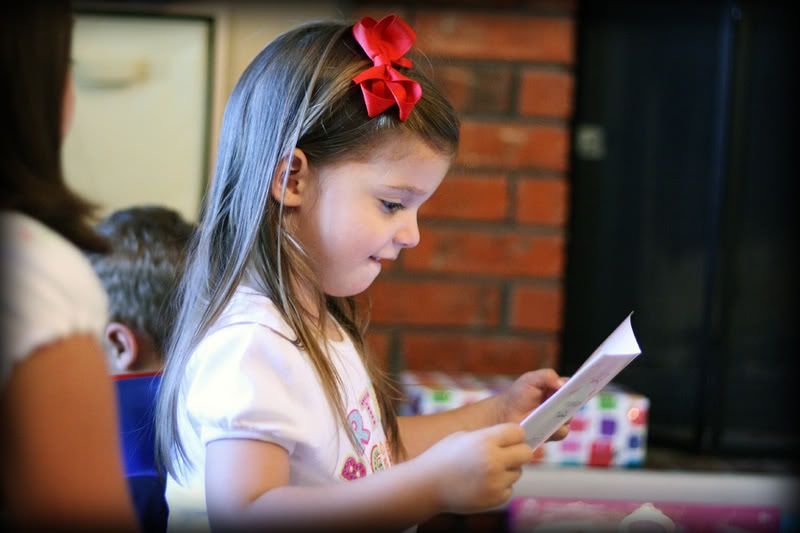 And finally, we had some birthday cake.
Happy Birthday (you'll ALWAYS be my) Baby!!