...for one little boy (and his family), of course.
Last weekend a local creamery had a "Taste of Summer" day. You go out to a small little festival, look at some fun things, tour the ice cream factory and eat all the free ice cream your heart desires (and/or stomach can handle). While the factory was interesting and the ice cream was delicious (I was too busy eating to take pictures of it), the highlight of the day was the opportunity for The Prince to get up close and personal with some firetrucks, fire equipment and firemen. I think his face says it all: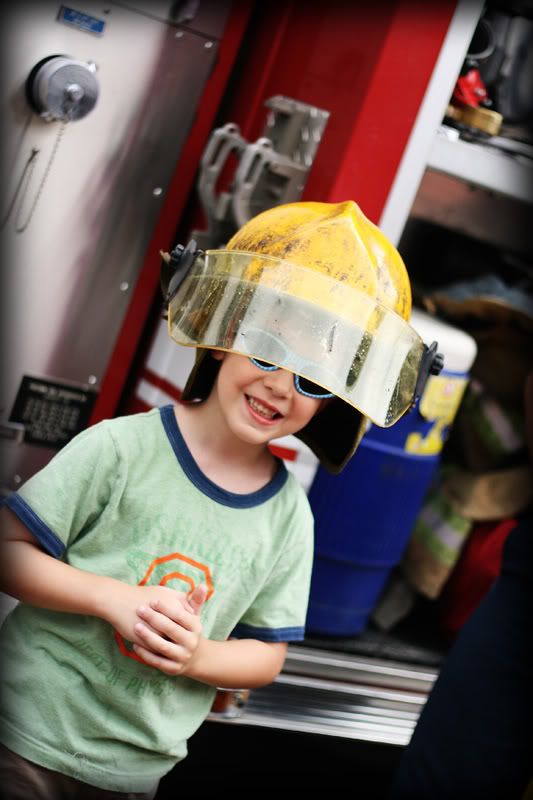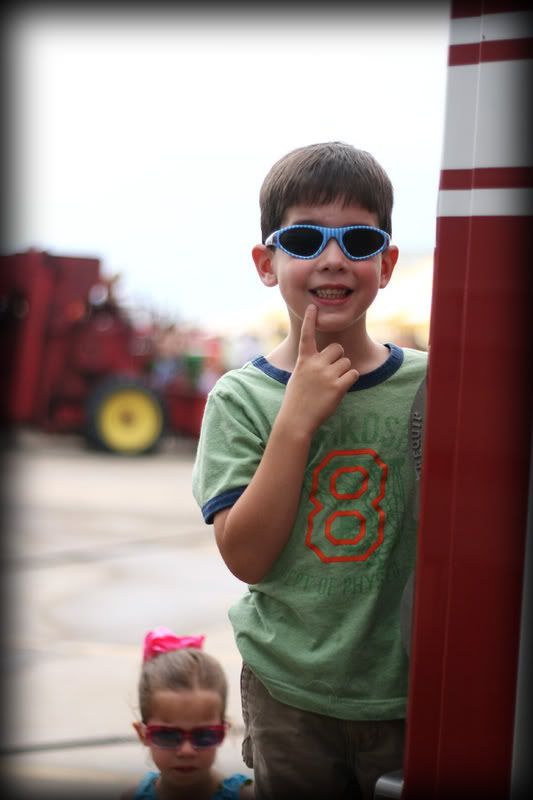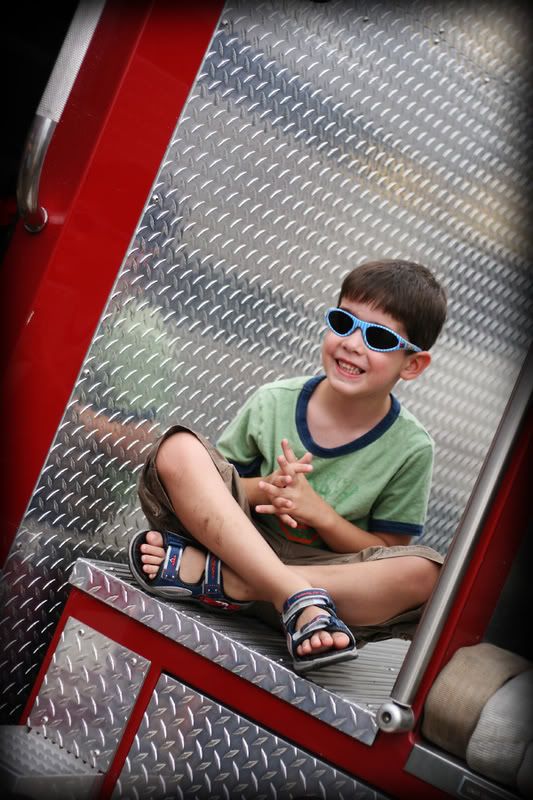 She really just wanted more ice cream....