If you know me, you thought this post would never come (or not come for a VERY long time), but we have a puppy--and we are all in love!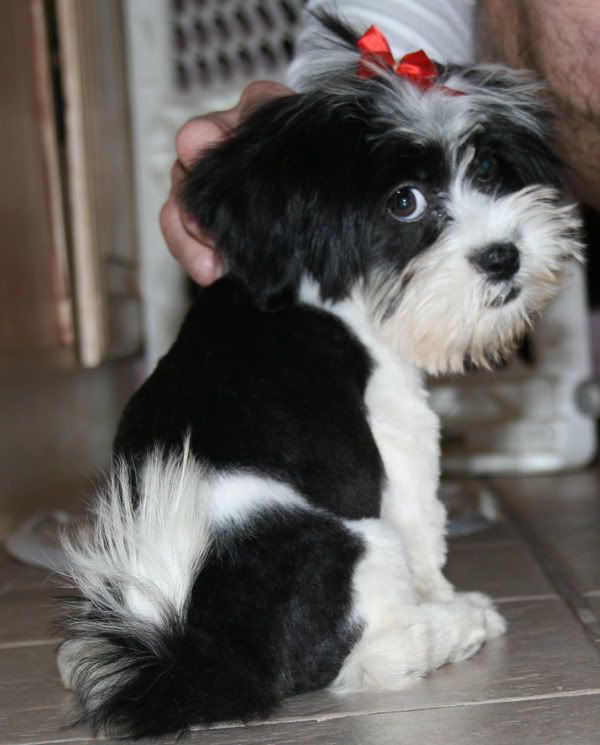 She is a Lhasa Apso puppy that we got at the Humane Society yesterday. She is a puppy mill rescue who is 3 months old and just about as sweet as can be. She only weighs 3 1/2 pounds (maybe 3 now after we had her shaved to get rid of all the knots and matting she had).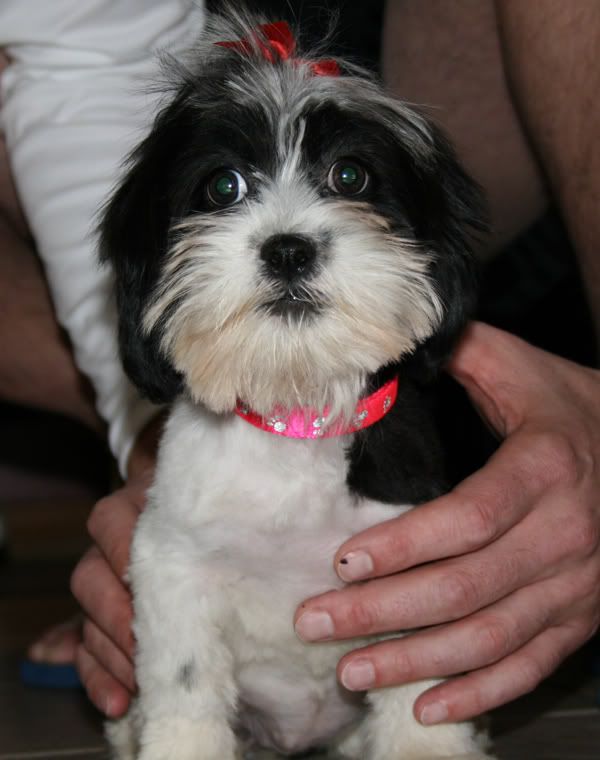 When we picked her up, they were calling her "Tinsel," but the kids wanted to pick their own name for her. Unfortunately, it seems a 4 and 5 year old can't agree on a dog name. While calling Aunt Erin to tell her about our new pup, she suggested "Oreo," since she's black and white--JACKPOT! BOTH of the kids agreed immediately to have that be her new name!

Training a new puppy is really never fun, but to be honest, it is going better than we thought it would. We actually got 5 hours of straight sleep last night followed by about 3 more (after The King took her out, of course). We've decided to work really hard at the beginning to train her, so that she will be a great dog for the rest of her life.....right?

Bottom line: she's adorable, loving, cuddly, and the kids think she's the best Christmas present EVER!!