Today was Grandparent's Day at the kids' school. They talk about this day for weeks before it arrives. This year my mom and my father-in-law came for the whole thing (they spent time in each class), and my dad was able to pop-in for a few minutes--which was all they really needed. My mother-in-law had planned to be there, but had to fly to be with her father this week as his health is deteriorating--and they TOTALLY understand it--they said, "She can just come next year!"

Pictures are distracting when they are trying to "perform" for the grandparents, but I managed to snap a few of them with their Grandma and their Poppi. I was taking some pictures with my mom's camera, too, and I guess I forgot to take one of The Prince with Grandma--she'll have to forward them to me (hint, hint).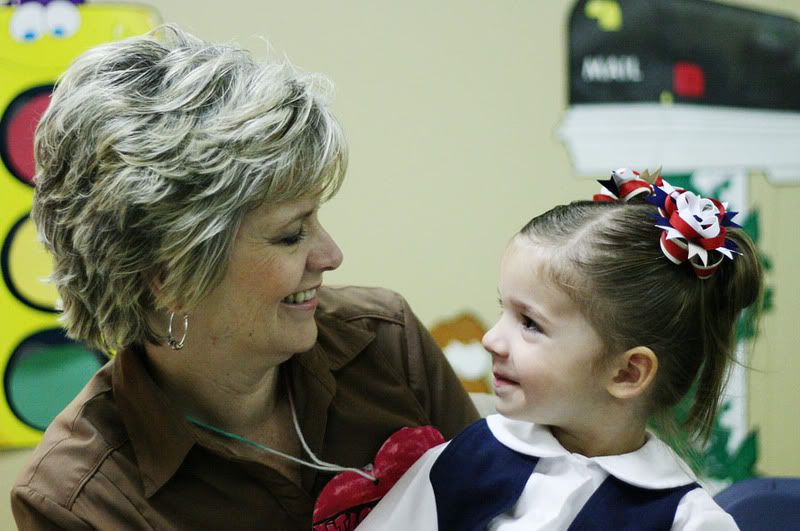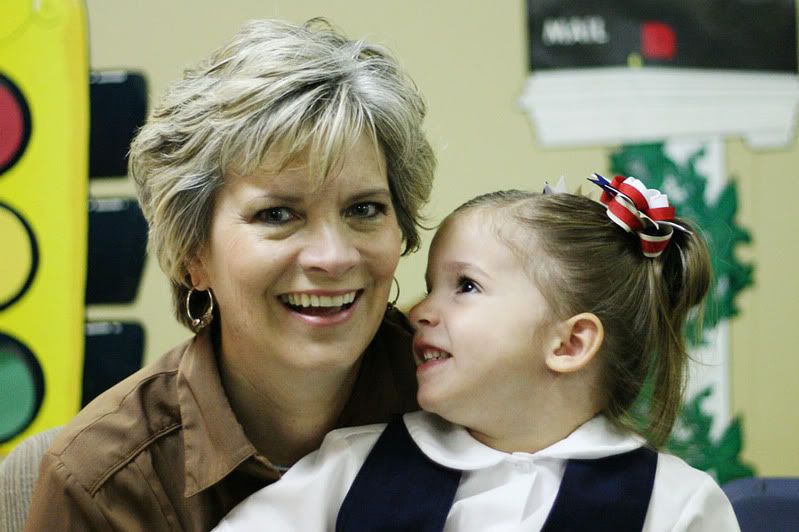 I took them both home early when the event ended, because they were exhausted! I just love it when they are like this--close and cuddly!