After 5 1/2 years of having at least one additional person with me, requiring things of me, sharing time with me...every...single...day, it has all changed.

Today BOTH of my kids started school. The Prince is going to school ALL day from 8:15 - 3:00, and the Princess is going half-days from 8:15 - 12:00. It was a bittersweet day for me. It is almost incomprehensible to me that I will have 3 hours to my self 5 days a week----unbelievable. On the other hand, that time has come when a period of my kids' lives has passed and I can never get that time back. The Prince now spends more of his waking hours away from me than with me, and it breaks my heart....just a little. The Princess (AKA "my baby") is gone.

Mostly, however, I've been excited for them...and that's all they've seen from me. They were more than excited for the first day of school and barely looked at us to wave goodbye when we left them this morning. This is a good thing! I am more than thrilled with the teachers they have this year--actually have NO concerns in that area, whatsoever. This, I know, is a blessing!

Here they are this morning: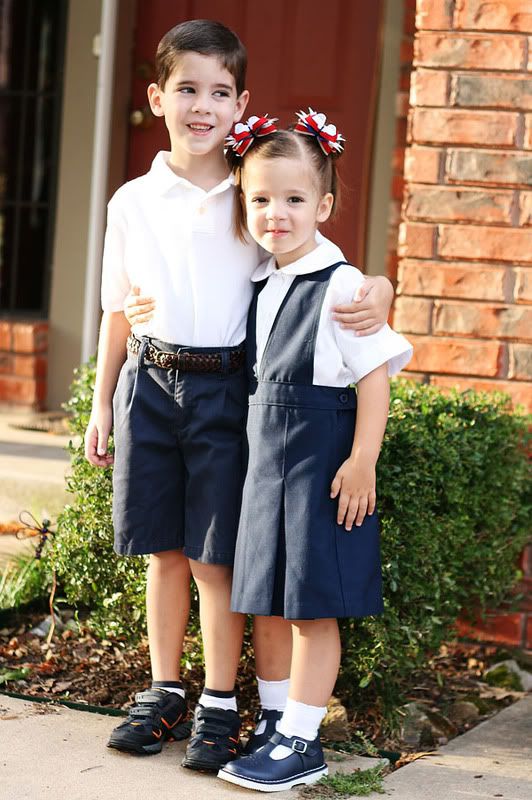 Yes, we send them to a private school. It's the same school that the King and I attended, met at...we fell in love there. I also taught 2nd grade there for 8 years. We know many people there, and thanks to our alumni status (and the "Grandparent's Discount" since my dad works there), it is an affordable option for us. Not that it's really an "option." We'd do whatever we had to in order to make sure our kids could receive their education there.

Hmmmm....what else?

Last week, we took a short family vacation to Branson. We had a great time!! The kids have reached an age where travel is more fun than work. We shopped, went swimming, visited the King's sister and her daughter, went to Celebration City, and the Dixie Stampede. We've decided we can try something a little bigger next year, just not sure what.

The King has had to travel quite a bit for his job, and he is missed. Here he is reading to the kids the night before a recent trip.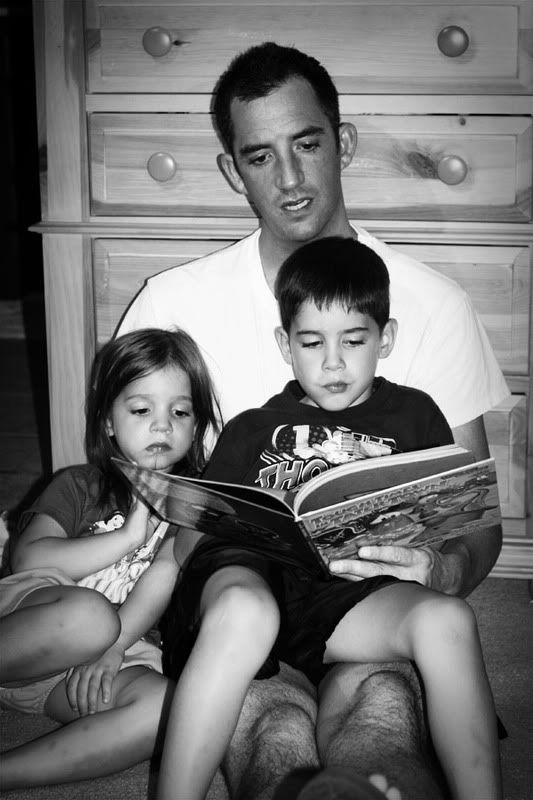 I'm still sewing, and continue to be thankful that enough orders are coming my way that I can continue this work!

It will not be as long a wait for my next post...promise. After all, I have ALL this time on my hands, now! I did spend pretty much ALL my time with them these past few days, and I don't regret it!