So, The King loves to run. Don't ask me why, it's just something that I don't understand, but he loves it. He's been training for a while now and has completed one half-marathon, and has another race next weekend. It's almost incomprehensible to me that someone would willingly run for that long, but I have to say that I'm quite proud of him!

Anything The King does, The Prince wants to do also. So, The King registered them for a 5K race last night (that's 3.2 miles). The ran with a training friend and his 5 year old daughter. I have to tell you that I was AMAZED, absolutely AMAZED, that at the age of 5, my son RAN the entire race--with no training--RAN it--as in no walking. I couldn't believe it and was so proud of him. More importantly, he was proud of himself. He zonked out last night and took a long nap, but wasn't at all sore today.

The runners meeting up and sizing up each others' gear.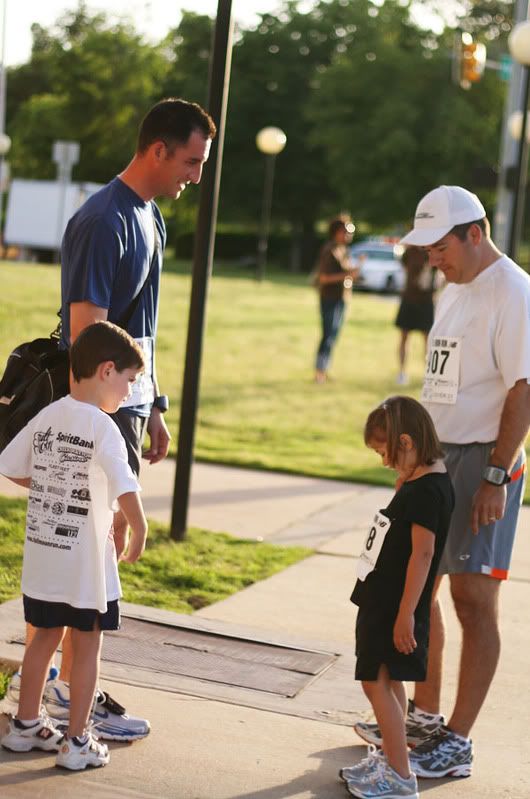 A little pre-race stretching.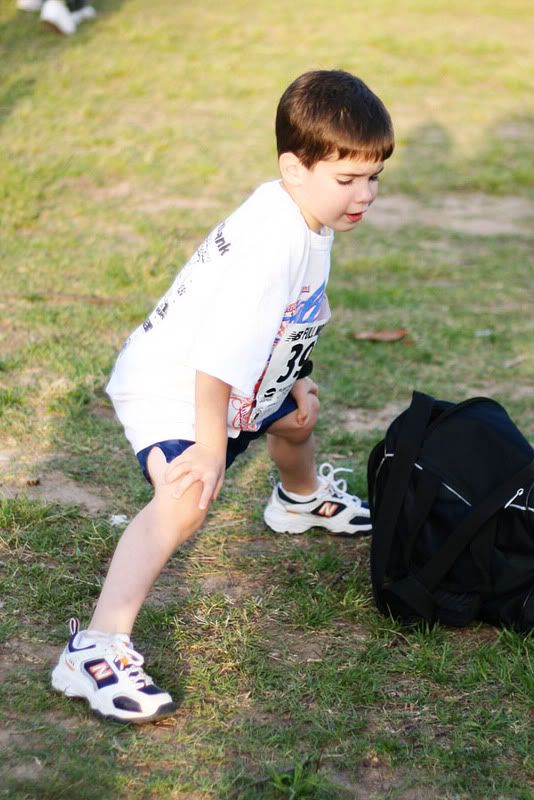 Some more serious stretching.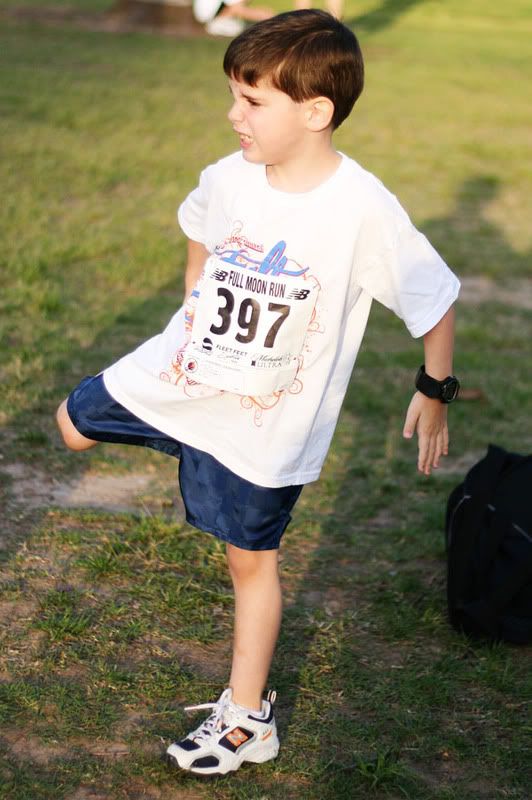 The Prince and his racing buddy.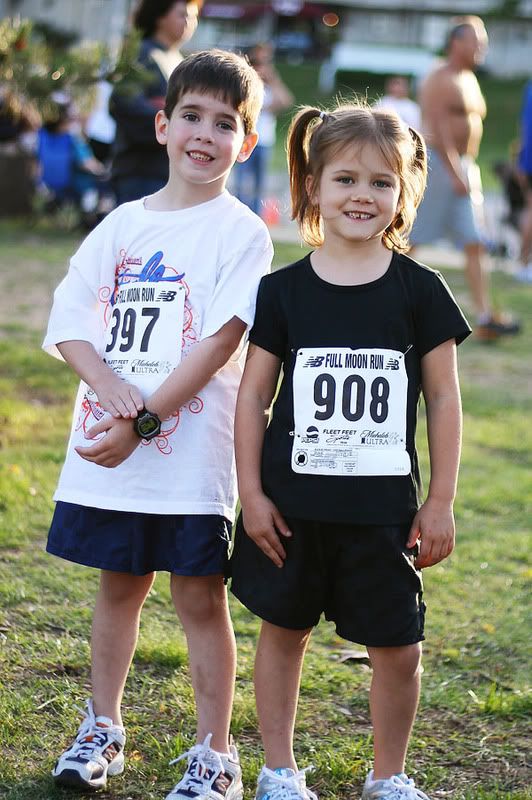 Getting the official racing number just right.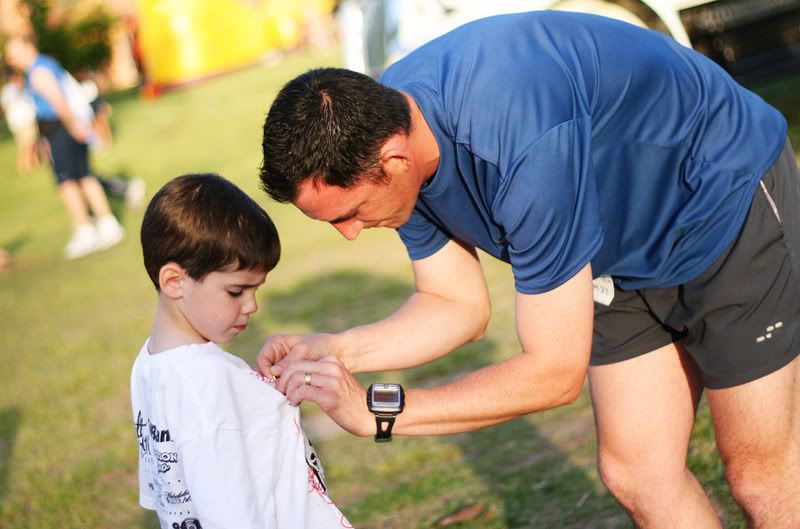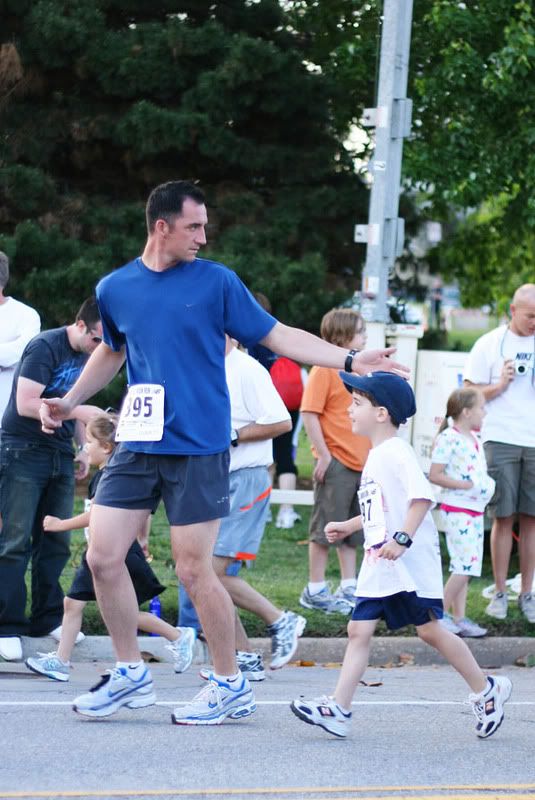 I had called their name, but they didn't quite see me.
While we waited for them to finish, The Princess took in a little face painting.
Coming up to the finish!!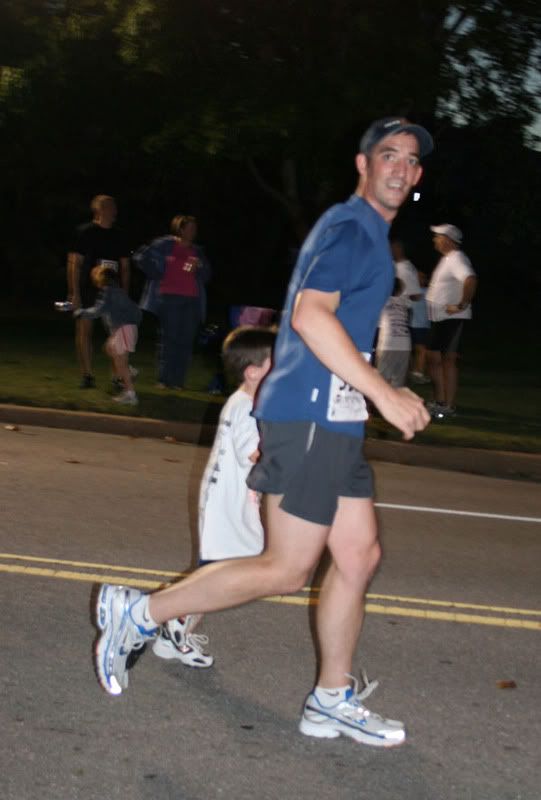 OK, so he's practically pulling him to the finish line, but STILL!!