The King's grandfather (his mom's dad) came for a visit this past week from Long Island. He is 90 years old and a true Sicilian! It was great that the kids got to spend a little (not too much, he IS 90, and they are 3 and 5!) time with him. The King definitely got his genes from this side of the family. We were able to snap a few pictures when we went (where else?) to eat some New York style pizza. I consider it a blessing that my kids were able to take part in a FOUR generation picture.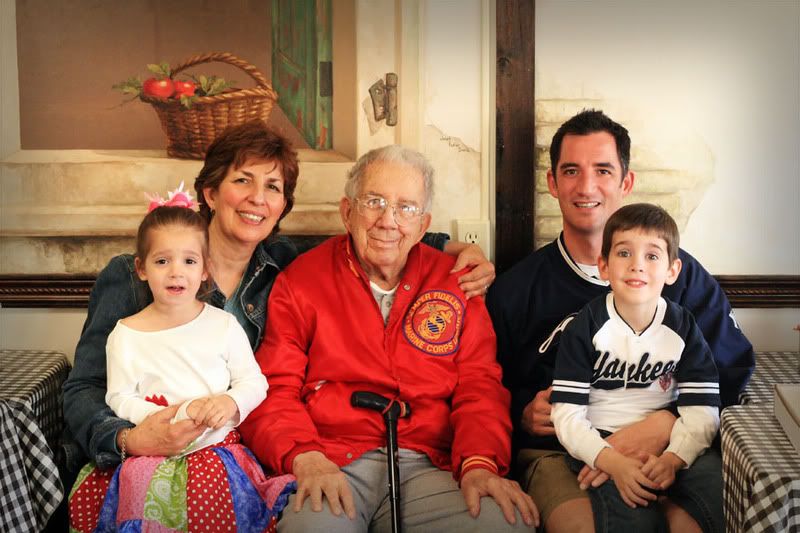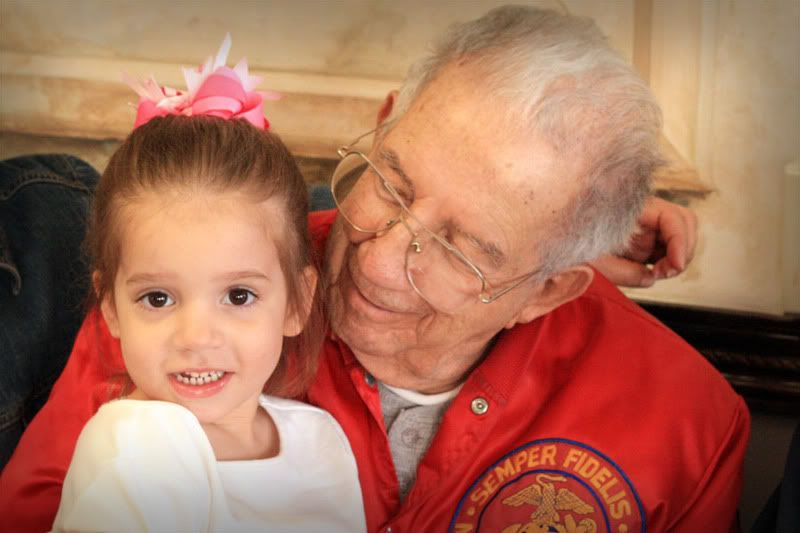 Also, look what we found in our backyard this week! We have a little birdhouse off to the side of our house. The King and I had noticed a robin building this perfect little nest, and this weekend, the eggs appeared. I wish I could have gotten a better picture, but I wasn't about to touch it! The mama would have abandoned the whole thing. I tried to capture the absolutely beautiful color of the eggs--it's hard to do. Hopefully, I'll have pictures of baby birds to share in the near future!
Finally, we've been slowing cleaning up the yard from the winter. We are ready to plant flowers, but have been waiting for a VERY wet March and April to pass. The kids love to get out and help their dad (or play)!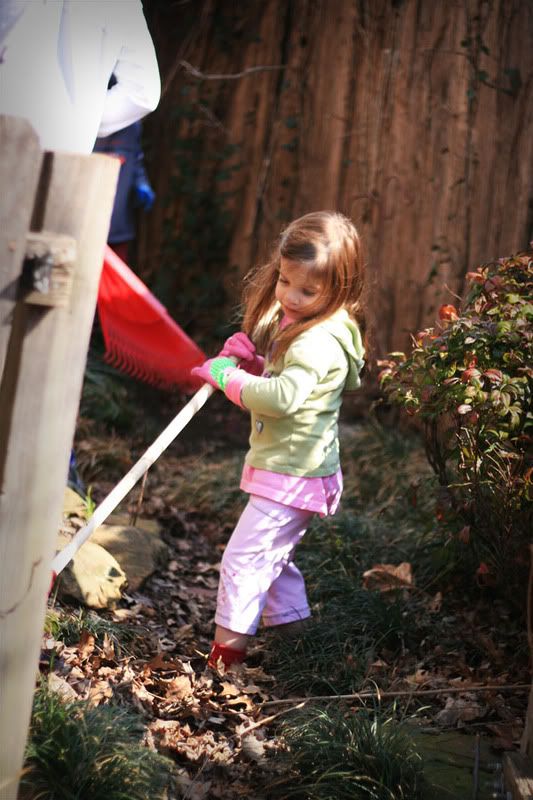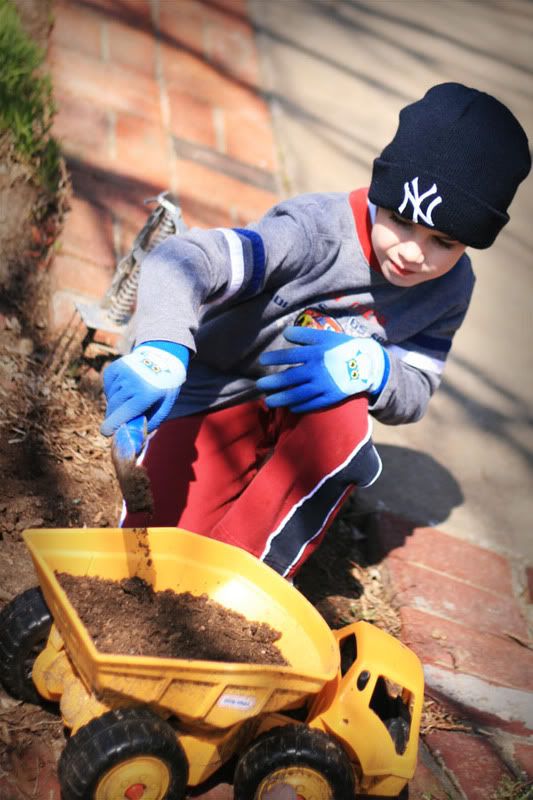 We are SOOOOO ready for WARM Spring weather!