There were so many things going on this week--I can't believe I got them all done! I am doing one long post, but am breaking it up into sections for easier reading.

THANKFUL
This weekend my nephew had a seizure. His mom blogged about it
HERE
. In a family where everybody is healthy--all the time--it was a pretty scary thing. It makes you stop, take a breath, and be thankful for the people in your life--especially your family! Little things that seem so big just melt away and you are so grateful for every good thing in your life. I am thankful that my nephew is whole and healthy, with nothing but good reports from his tests!
I am thankful for The Prince, who is working on LOOKING AT THE CAMERA when I take a picture of him. I had to take 5 pictures before we got this one.
I don't have one of The Princess, because she wasn't in the picture-taking-mood.
FIRST BOWLING TRIP
The Prince had a field trip to the bowling alley this week and The Princess and I decided to tag along. Neither one of them have been bowling before, and they had a blast! I was thinking about my life in a small, rural, mid-western town, where one of the only thing TO DO was to go to the bowling alley. I was part of a children's league and (a-hem) my mom and I even won a bowling tournament when I was about 10. Anyway, back to the kids (because I can't bowl worth anything, anymore).

THIS BALL WASN'T DOING EXACTLY WHAT HE WANTED IT TO: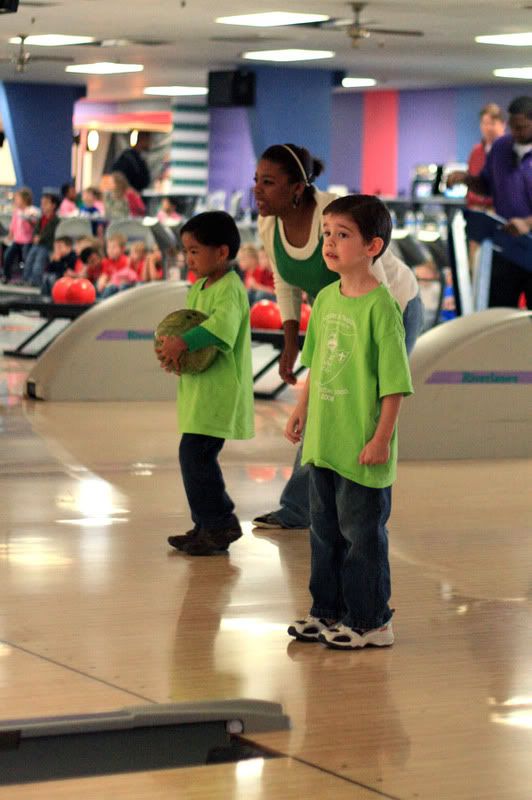 SHE WAS EXCITED ANY TIME HER BALL KNOCKED DOWN THE PINS:
THE PRINCE IS IN THE SAME CLASS AS HIS COUSIN, AND THEY LOVE IT!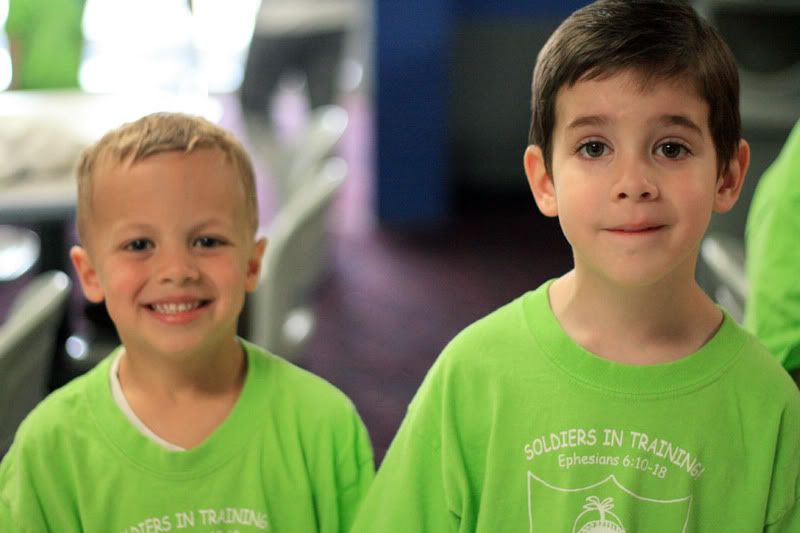 FRESH-CUT BABY GIFTS for a BABY SHOWER
Erin
had her baby shower this weekend. I can't believe how quickly this pregnancy has gone (yeah, for me! I'm not pregnant)!! She has been telling about things she has found here and there that she liked for the baby, and I was determined to try and make a few for her. I had some of the gorgeous
Heather Bailey
Fresh Cut Fabric and used it to make and embellish many baby things: hooded towel, burp cloths, bibs, heart onesies, pacifier clip and a small wipes/diaper bag.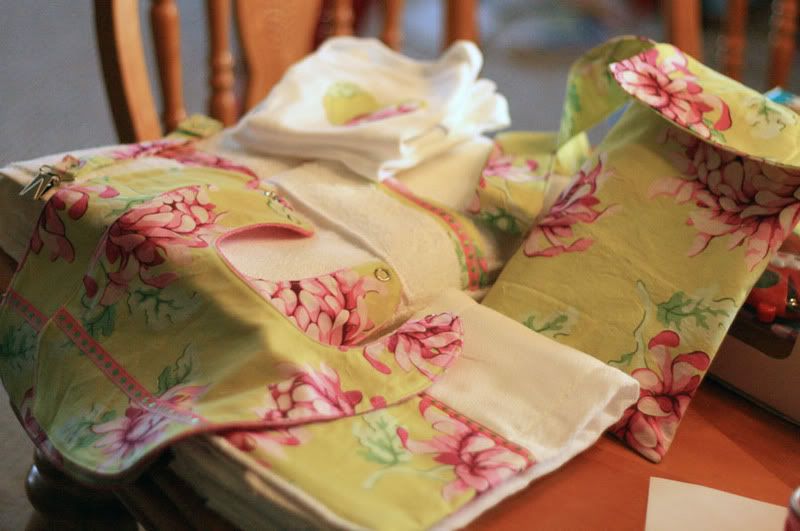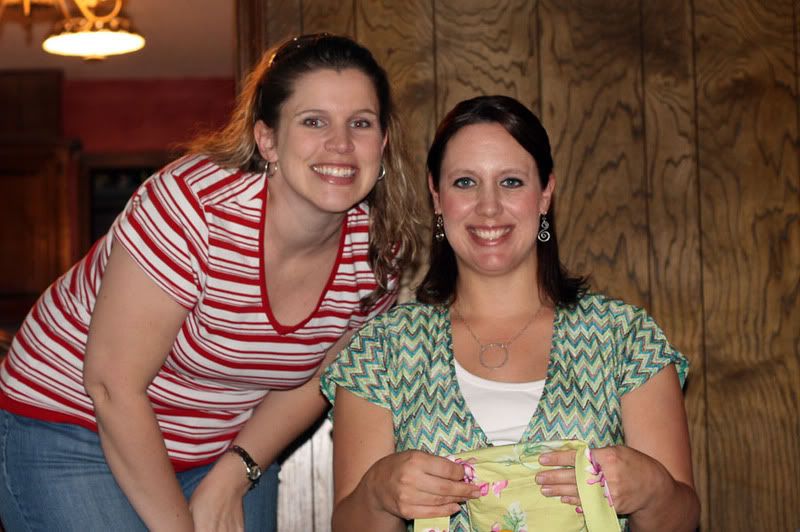 BIRTHDAY SKATING PARTY
My husband's niece is turning 3 and her birthday party was at the skating rink this weekend. This was another first for the kids (and another thing that I used to enjoy as a child--no tournament winnings here, though). The Princess had fun in the little Barbie skates they had available. The Prince was as determined as could be to skate like the big kids were. He wanted to go out there over and over again to get it right. I was actually quite surprised by how far he came in such a short time.

I CAN DO THIS, I CAN DO THIS!
THERE WERE ONLY A FEW SPILLS, AND THEY WERE MORE FUN THAN PAINFUL: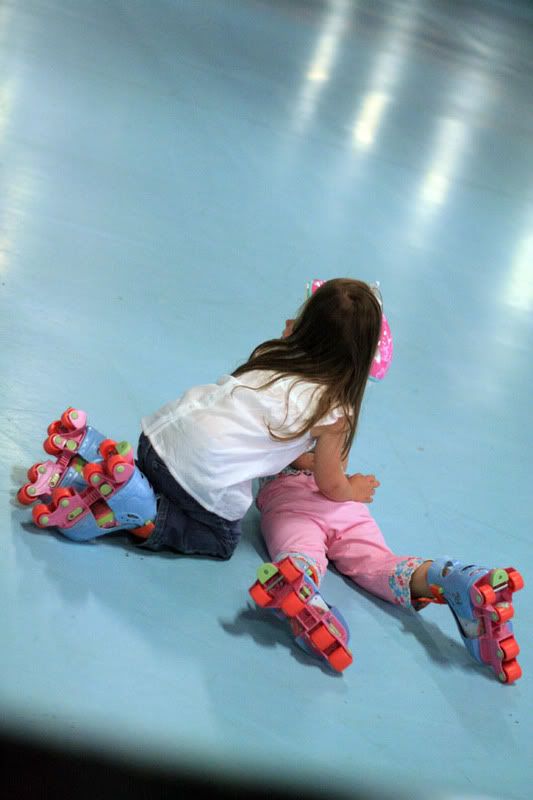 THE KING OF THE RINK (Yes, I put skates on and wobbled around the rink 2 times, but *huh* no pictures--oh well.)